Term Dates & Events

Autumn Term 1 2017
Monday 4th September - Staff Inset Day
Tuesday 5th September - Staff Inset Day
Wednesday 6th September - Term 1 starts @9am
Friday 20th October - End of term
Monday 23rd October to Wednesday 1st November- Half Term no Pre-school
Monday 30th October - Staff inset day
Tuesday 31st November - Staff inset Day

Autumn Term 2 2017
Wednesday 1st November - Term 2 starts @ 9am,
Thursday 2nd November - Meg and Mog Zoo Lab visit @9.30 to 10.30am
Tuesday 19th December - Term Ends and Christmas Party
Spring Term 3 2018
Wednesday 3rd January - Staff Inset Day
Thursday 4th January - Term 3 Starts @ 9am.
Friday 9th February - End of Term
Monday 12th to Friday 16th February - Half Term Pre-school Closed
Spring Term 4 2018
Monday 19th February - Term starts @ 9am
Thursday 29th March - Term Ends @ 1pm
Friday 30th March to Friday 13th April - Easter Holiday Pre-school Closed
Summer Term 5 2018
Monday 16th April - Term 5 starts @ 9am
Monday 7th May - Bank Holiday No Pre-school or ASC
Friday 25th May - Term Ends
Monday 28th May to Friday 1st June - Half Term Pre-school closed
Summer Term 6 2018
Monday 4th June - Staff Inset Day
Tuesday 5th June - Term starts @9am

New Topic
We are learning all about Animals during the last term at
Pre-school.
Announcement
We are pleased to announce that in September 2017 we will be changing our session times to the following:
Morning session : 9am to 12pm
Lunch Club: 12pm to 1pm
Afternoon Session: 1pm to 2.30pm
School Lunches
As our school dinner healthy eating initiative has been such a success with both the children and parents, we will continue to provide school dinners at Pre-school.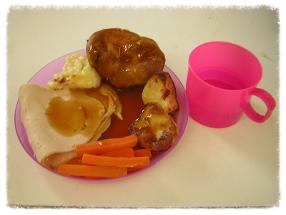 Long Term Plan for 2016 - 2017
Coming soon
Planning
Autumn 2017 planning coming soon
Rising 5's Planning
Starts in January 2018