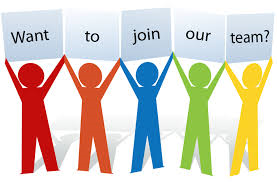 Combe Pre-school is a thriving village child care provider with over 45 years of experience of caring and educating young children. We have a dedicated and enthusiastic team of staff who are passionate about providing a safe and stimulating environment which helps promote positive learning and development for all the children. We recognise that our staff are a vital part of our success and we value their skills and experience.
Combe Pre-school and After-school Club strives to achieve excellence and recruits only the best staff who excel at teaching children in a happy, friendly and fun atmosphere . We are committed to the growth and development of our staff by offering a wide range of training opportunities. If you think you have what it takes to be a star employee, then we need you!
Benefits of joining our team include:
Free uniform,
Free cooked lunchtime meal (lunch times only),
Free training,
Workplace pension scheme,
We now have two vacancies available.
Part-Time Pre-school Assistant Vacancy
We are looking for a friendly, enthusiastic, and motivated Pre-school assistant to work in our team. Applicants must have a Level 2 or higher qualification in childcare with experience in a pre-school or similar setting, and have good knowledge of the EYFS. The successful candidate will need to work as a keyperson for a small group of children, and help to plan and provide a stimulating environment.
We offer a competitive salary depending upon skills and experience, and provide free uniform and free school dinner. As part of our personal development drive, we offer staff the opportunity to undertake a variety of training courses to broaden their skills and gain new knowledge. Hours are Tuesday's and Thursday's 8.45am to 2.45pm and Wednesday's 8.45am to 12pm. More hours may become available throughout the year. The position is term time only.
We are committed to safeguarding and promoting
the welfare of children, and expect all staff to share this
commitment. The successful candidate will be required to
undertake a DBS check.
Please download our application form below, and email it to Andrea Oliver at info@combepreschool.co.uk.
Part Time After-school Club play Assistant
Do you like having FUN!
Are you up for a challenge?



Can you work in a team?




Are you creative and have new ideas?
We are looking for a friendly, enthusiastic and dedicated Part-time Play Assistant to help us provide after-school child care to meet parent's needs in our thriving After-school Club. Applicants are encouraged to plan fun and stimulating activities, promote positive behaviour and ensure the safety and well-being of all the children in attendance.
The ideal candidate will have enthusiasm, show good initiative, share and implement creative ideas and have a passion for child development.
Requirements:
* NVQ Level 3 or equivalent in childcare
* Minimum of 2 years relevant experience
* Candidates will need to undertake a DBS check
Hours will be 2.45pm to 6/6.15pm Monday to Friday, although we would consider the applicants to work 3 or
4 days, if preferred. Additional hours may become available.
Interested?
Then please fill in the job aplication form below and send it to Andrea Oliver
at info@combepreschool.co.uk