Combe After-School Club
Now Open!
Combe After-School club opened its doors in September 2014 and is now two years old.
We hope you find all the essentials that you need on our website. If you need any further information, please contact us via email info@combepreschool.co.uk or telephone 01993 898813.
Essential information
· Combe After-School Club is based at The Methodist Hall, adjacent to the existing Pre-School building at Park Road, Combe, OX29 8NA. The club is run in partnership with Combe Pre-school.
· The club is available to all 4 – 11 year old children attending Combe Primary School or nearby schools.
· Sessions will run term-time from 3 - 6 pm, Monday to Friday, term time only.
· Fees start from £12.50 per session or part-session.
Our Ethos
Our After-School Club provides a fun, relaxing, safe and secure community, where all the children are encouraged to choose activities that reflect their interests. It is our expectation that all the children will socialise with their peers and show respect.
Each child is respected as a unique individual and we support each child's transition from school and Pre-school to our After-school Club, to ensure a smooth changeover.
We work in partnership with parents and actively encourage them to become involved in all aspects in the life of our After-school Club.
Our Mission Statement
We provide affordable quality childcare for children who attend Combe Primary School and our Pre-school, in lovely surroundings.
We offer children opportunities to relax and play in a safe and secure environment.
We provide a warm, safe, friendly and stimulating environment.
We allow the children to make choices by selecting their own activities and encourage them to help plan for future activities, such as cooking and art and craft.
Our keyperson system ensures that each child feels secure and that their families are given feedback after each session about their behaviour and activities that the children have been engaged in.
We form strong respectful relationships with parents and carers, and encourage them to become involved in the running of our club and make decisions.
We welcome families from all different ethnical, cultural and religious backgrounds and who have additional needs or disabilities, and take special measures to ensure our club is accessible to everyone.
We welcome families from all social and economic backgrounds.
We are committed to developing the quality of our service and practice by making continuous improvements through planning, training, working with other professionals and obtaining feedback from the children, parents and carers.
As a registered charity, we encourage parents and their families to actively become involved and support us by helping our fundraising efforts.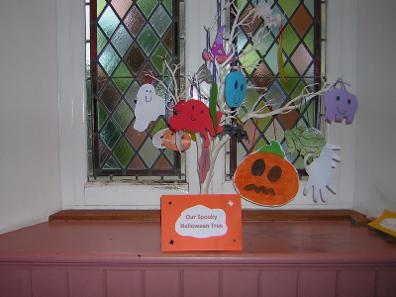 Children will be able to:
· Relax and rest after a busy school day
· Enjoy sports, outdoor activities and supervised play at the play-park
· Do homework at a Work Table area
· Read books in a comfy Book Corner
· Join in crafting activities and play Lego in our Construction Zone
· Enjoy a social atmosphere, chatting and playing with peers
Registration, Fees & Session booking
· All children must be registered with After-School Club to be able to attend sessions.
· Parents can choose from one of the following payment plans:
Regular: £12.50 per session (£7.50 for sibling)

Ad-Hoc: £15.00 per session - for occasional and last minute use. (£7.50 for sibling).

Pre-school children: £15.00 per session normal hourly rate N/A (2.30pm to 6pm).
Payment must still be made even if a child does not attend a booked session (due to sickness or holiday, for example).

Regular users will be invoiced at the start of each half term with fees to be paid by BACS. Additional sessions may be booked and will be charged on the next bill.

Payment is per child per session or part session.

Ad-Hoc users will be charged on a 'pay-as-you-go' basis.

We accept child care vouchers.
If you are interested in enrolling your child, then please fill in a registration form at the bottom of this page.
Please return the registration form by email to info@combepreschool.co.uk or to Combe After-school Club, Methodist Chapel, Park Road, Combe, Witney, Oxfordshire, OX29 8NA
Safeguarding
We are committed to building a 'culture of safety' in which the children in our care are protected from abuse and harm. Any suspicions of abuse is promptly and appropriately responded to. We comply with local and national child protection procedures and ensure that all staff are appropriately trained. For more details see our Safeguarding Children and Child Protection Policy.


Information for New Parents
Please read the following documents and fill in and return the required forms if you wish to book your child into Combe After School Club.
Permission to Administer Medication Form
If your child is required to take medicine during After-school Club hours, then you will need to download, fill in and return the form below before staff can administer any medication.
You may return the form via your child's school book bag, but please email us to let us know it is there. Alternatively, you may scan/fill in the form and return to us via email before your child attends.
After School Club Feedback Form
Please fill in our feedback form and return it to us, to help us improve our After School Club service.
Children's After School Club Rules
Please read are rules with your child and encourage them to follow these when attending the club.
A typical 3pm – 6pm afternoon session
· 3 pm and 4pm collection from Combe Primary School by a qualified childcare supervisor who will walk the children back to After-School Club.
· A simple, healthy, light snack and drink
· Choice to participate in a variety of club activities until session closes
· Collection by parents or guardians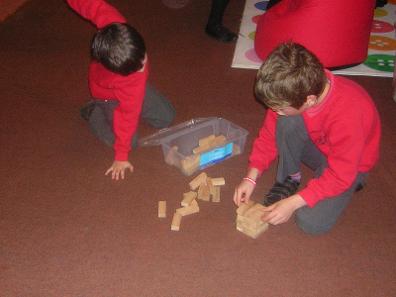 Pay-as-you-go and Extra Session Bookings
If you have registered your child and would like to book an extra or a pay-as-you-go session, then please email the staff at info@combepreschool.co.uk or call us on 01993 898813
Thank You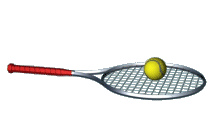 Meet the Staff
Andrea Oliver - Play Leader
Megan O'Neill - Play Assistant
Dates for your Diary

Autumn Term 1 2017
Monday 4th September - Staff Inset Day
Tuesday 5th September - Staff Inset Day
Wednesday 6th September - Term 1 starts
Friday 20th October - End of term
Monday 23rd October to Wednesday 1st November- Half Term no ASC
Monday 30th October - Staff inset day
Tuesday 31st November - Staff inset Day

Autumn Term 2 2017
Wednesday 1st November - Term 2 starts
Monday 18th December - Term Ends
Spring Term 3 2018
Wednesday 3rd January - Staff Inset Day
Thursday 4th January - Term 3 Starts
Friday 9th February - End of Term
Monday 12th to Friday 16th February - Half Term No ASC
Spring Term 4 2018
Monday 19th February - Term starts
Wednesday 28th March - Term Ends
Friday 30th March to Friday 13th April - Easter Holiday No ASC
Summer Term 5 2018
Monday 16th April - Term 5 starts
Monday 7th May - Bank Holiday No ASC
Friday 25th May - Term Ends
Monday 28th May to Friday 1st June - Half Term No ASC
Summer Term 6 2018
Monday 4th June - Staff Inset Day
Tuesday 5th June - Term starts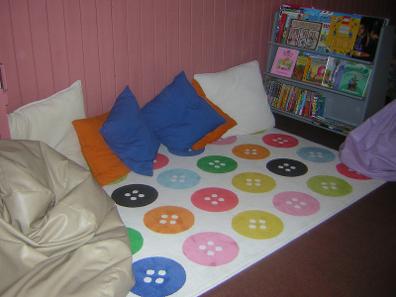 Combe After-school Club is a member of the Out of School Alliance
http://www.outofschoolalliance.co.uk/